Investor Services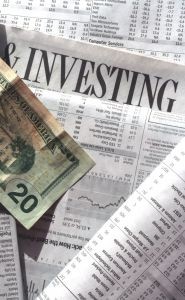 We Listen
Twenty-five year old relationships don't develop accidentally.  They come from in-depth conversations about lives, family, goals and dreams for the future.  We find that long term relationships best suit the financial planning process.  Ongoing and focused communication is key to designing strategies that address each client's specific needs.  Many of our clients have been with us for over 25 years, working in partnership in an effort to accumulate wealth that may provide future financial security through all economic times, good and bad.
Feltheimer Cohn & Associates specializes in pre-retirement and retirement issues.  As part of the Securities America family of independent representatives, we are able to work with a broad range of financial instruments.  This allows us to make customized recommendations to each of our clients.  The depth of support services we receive from our association with Securities America, together with our qualified on-site office personnel, create the opportunity to provide our clients with first-rate service at all times.
We work in partnership with our clients to identify and clarify their financial goals.  Whether it is a one-time investment or a long-term  financial objective, we are equipped to research, analyze and select investments, design a strategy and guide the implementation to keeep the plan on track through changes in personal circumstances and market conditions. 
Products
Mutual Funds from several hundred fund families
401(k), Defined Contribution, Profit Sharing, Defined Benefit, SEP, SIMPLE, Traditional and Roth IRA
Individual Equities
Options
Separately Managed Accounts
Government, Corporate and Municipal Fixed-Income Securities
Structured Products
Unit Investment Trusts
Certificate of Deposit and other Cash Equivalents
Permanent and Term Life Insurance Products
Fixed and Variable Annuities
Long-Term Care Insurance
Services
Investment Analysis
Comprehensive Retirement Planning
College Funding
Coordination with Tax and Estate Planning Professionals