Corporate Services
Area of Specialty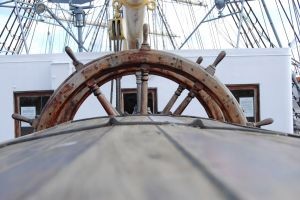 Feltheimer Cohn & Associates has a wealth of experience with retirement plans.  We are strategically partnered with a leading, full-service third party plan administrator (TPA).  With our partner, we are able to assist our clients in all matters relating to qualified retirement plans from plan design to ongoing administration of 401 (k), profit sharing and defined benefit plans. 
Our clients enjoy this full-service approach as we are able to carefully consider needs assessment, plan selection, fee structure and investment alternatives --- the components essential to a successful plan.
We Listen
Before we seek a solution to our client's retirement plan needs, we ask questions.  We listen carefully to the answers to very specific questions regarding the company, its culture, values and the characteristics of the workforce.  We are dedicated to the critical exercise of listening and incorporating the information we have gathered, before we make a recommendation.  Our success is driven by our conviction to get it right for each client.  
Work and Play
As a business owner, your business and personal lives are intertwined.  You have unique circumstances in that the majority of your wealth is often invested in your business.  How do you bridge your business and personal wealth and goals in the most tax efficient strategy? 
At Feltheimer Cohn & Associates our goal is to integrate the management of corporate retirement plans with personal wealth management.  Our focus and experience over the last 25 years with business owners is important because corporate retirement plans are integral to the personal wealth management of the business owner.  When it is time to shift business assets to personal wealth, the same team that handles the company retirement plan will implement the transfer into a personal wealth plan.  Long-term planning is essential to growing long-term personal wealth.  This includes tax planning, succession planning and risk management.
Services in Association with our TPA Partners
Plan design

Preparation of plan and trust documents for review of counsel

Summary Plan Descriptions

Actuarial valuation of Defined Benefits Plan benefits and liabil

ities
Actuarial certification of plan funding
Recordkeeping for Money Purchase, Profit Sharing and 401(k) plans
IRS, PBGC and DOL fillings
Employee benefit statements and communication
Employee meetings
Cross testing, new comparability and age-weighted allocations
401(k) discrimination testing
Distribution and loan processing
Compliance monitoring
Plan terminations